Oral Cancer is an ideal cancer to identify by screening.  Oral Cancers are frequently preceded by a precancerous phase that can be detected, diagnosed and removed before they convert to a full blow cancer (usually a 2-8 year period).  The difference between detecting Oral Cancers early and later is usually the difference between life and death.  In our dental office we try to educate our patient population and community the 3 major benefits of screening for oral cancer.
Awareness
Tobacco and Alcohol remain #1 risk factors
Trends reveal that younger non smokers developing oral cancer, attributed to HPV's roll in Oral Cancer
Most People do not get screened for Oral Cancer – small % of people receive Oral Cancer exam annually
Detection
Early Detection is key:

Pre-Cancer

when lesions are detected as a precancerous spot or bump it can be monitored or removed
Local Lesion

If tumor/lesion is local only when detected – 82% 5yr survival
Late Detection (66% of oral cancers are founds in the stages below)

Regional spread of Lesion

If tumor/lesion is regional when found -53% survival
Organ Involvement spread of Lesion

If tumor/lesion spreads to involve an organ when found – 28% survival
Prevention
Reducing exposure to risk factors:

Limit alcohol
Stop tobacco use
Limit Human Papilloma Virus (HPV) contact and consider vaccination
Eliminate excessive UV sun exposure to lips
Treat acid reflux
Proactive health choices:

5 Fruits/daily,
Seeing a dentist for screening annually
Check out our video on the Oral Cancer Exam: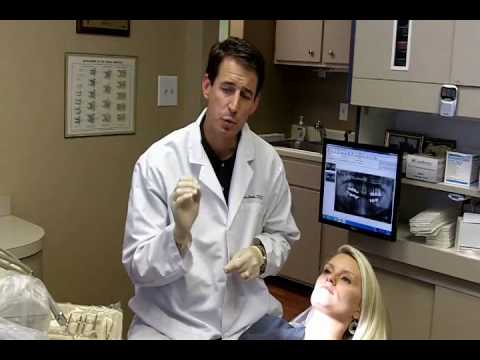 Today's post was written personally by Drs. David and Janna Civils. Do you have a question for either Dr. David or Dr. Janna?  We would love to hear from you!
Drs. David and Janna Civils
1114 Magnolia Street 
Greensboro, NC
336-272-4177
Facebook
Twitter